Online users in Kosovo by generations
Hallakate
March 20, 2020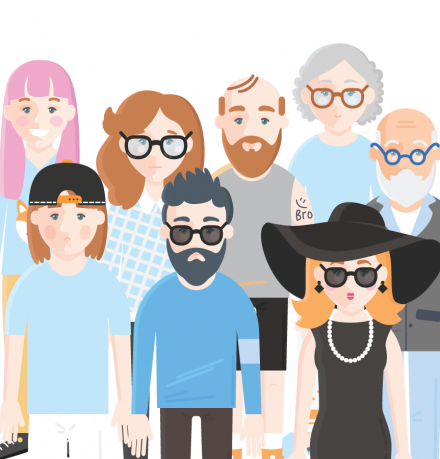 According to the data we found on Facebook and Instagram, we have analyzed online users in Kosovo according to 4 different generations.
The data showed us that the most active generation in Kosovo is GEN Z with the highest number of online users. This generation is characterized by the habits of consumption that are always oriented towards finding the truth, originality and freedom of expression. If we look at this generation business wise, it's important to emphasize the approach towards this particular group of society which must be based on three key elements of brand perception: the perception of consumption as an opportunity rather than possession, the perception of consumption as an expression of individual identity and the perception of consumption as an ethical issue.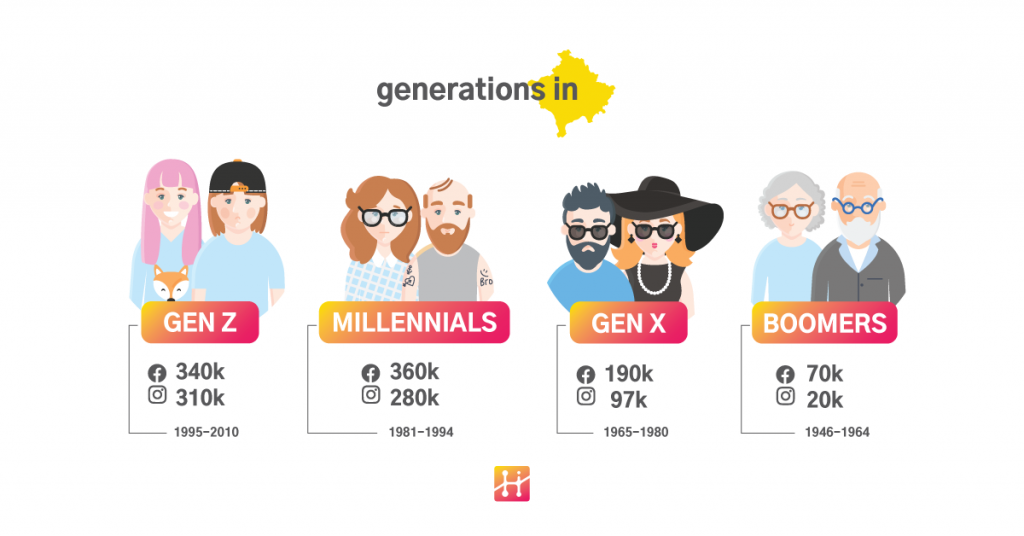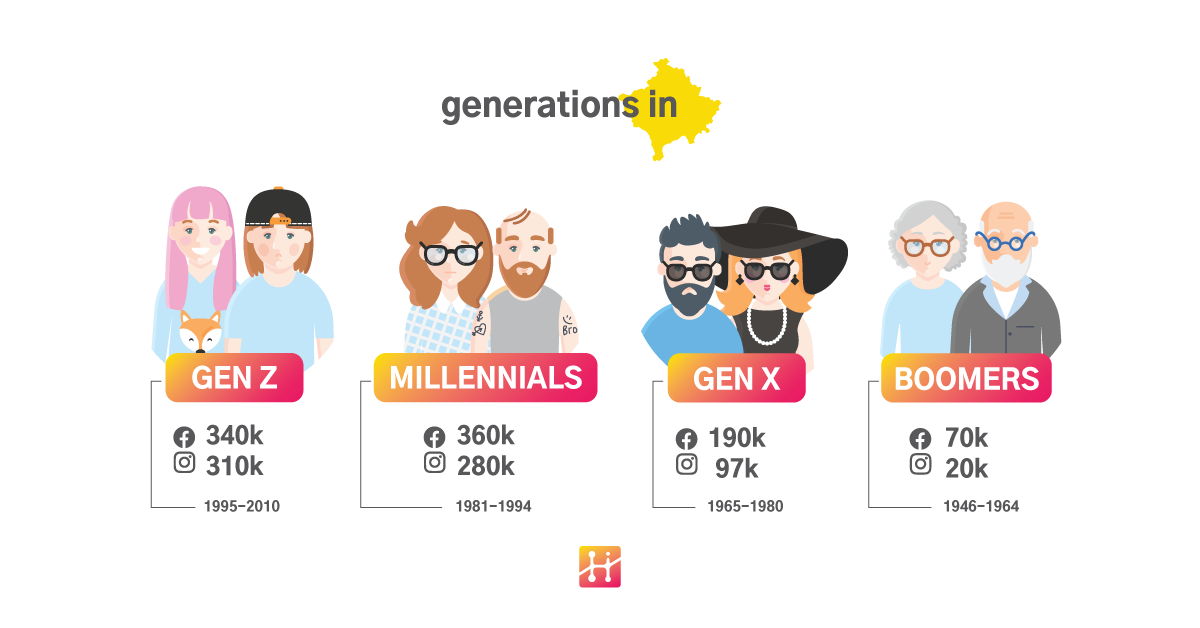 While GEN Z is more focused on technology, digitization, communication and originality, Millennials on the other hand are focused more on globalization, experiences and travel. If we analyze GEN X we see the impact of political transitions throughout the years, individualistic and materialistic characteristics. The Boomers generation, on the other hand, is characterized by features like idealism, revolution and collectivism.
All of those born between 1995 and 2010 are known as "Generation Z". In Kosovo, active users of this generation are 340K on the social platform Facebook and 310K on the social platform Instagram.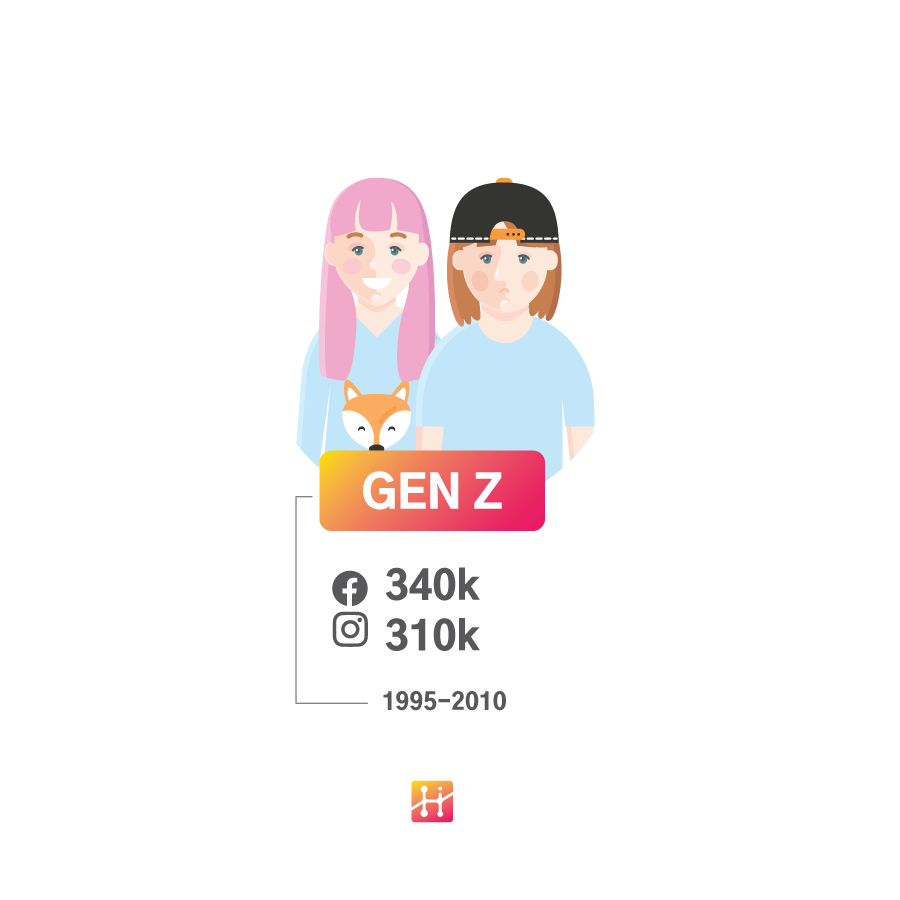 The generation of all those born between 1981 and 1994 is otherwise known as the "Millennials". Active users of this generation in Kosovo are 360K on Facebook and 280K on Instagram.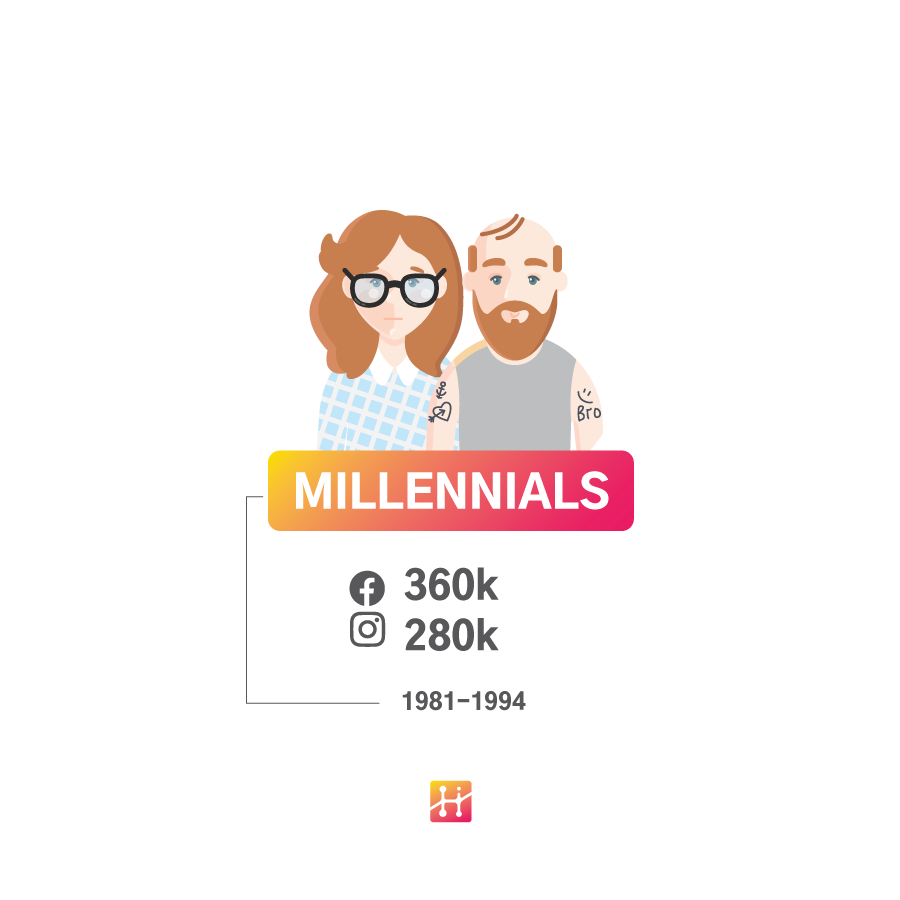 "Generation X" is a generation that includes all those born between 1965 and 1980. Data shows that there are 190K active users on Facebook and 97K on Instagram.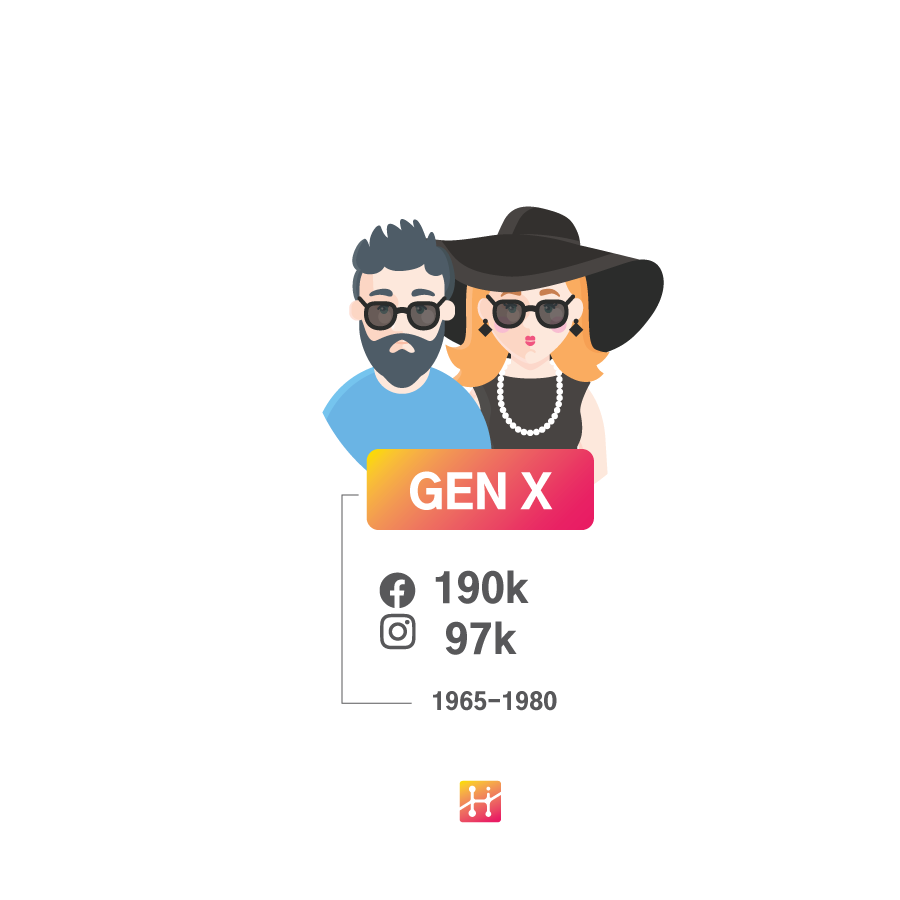 Last but not least, "Boomers" are the generation that includes everyone born between 1946 and 1964. In Kosovo, active users belonging to this generation are 70K on Facebook and 20K on Instagram.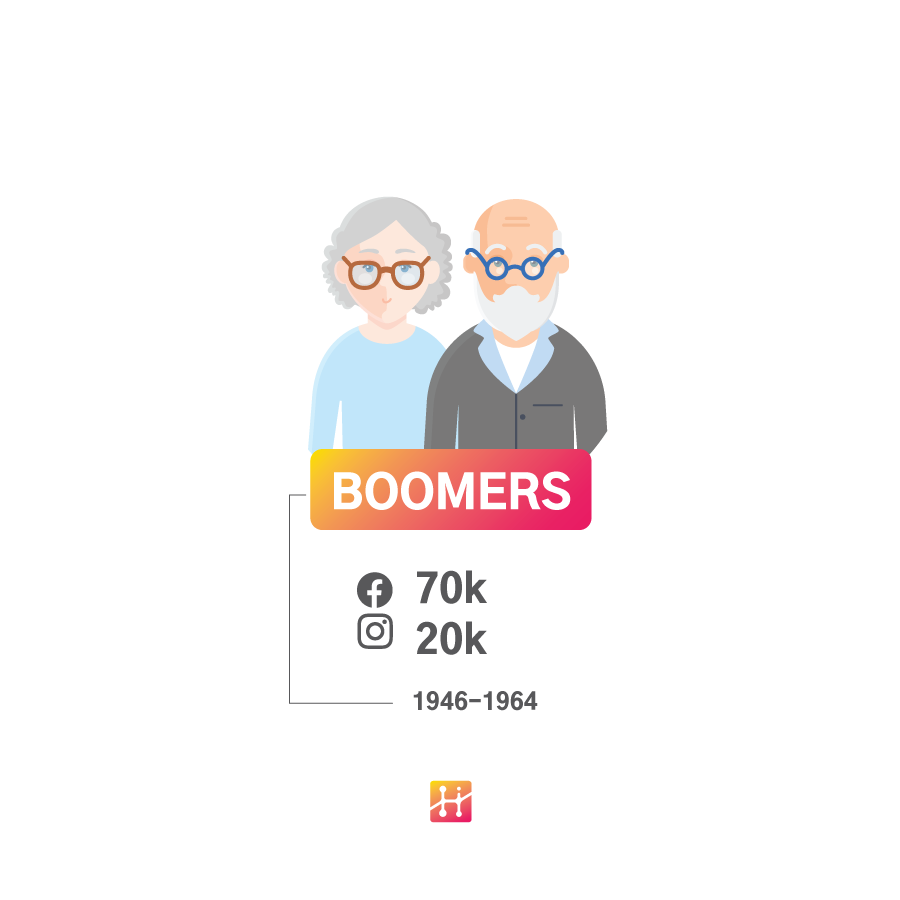 So, what generation do you belong? ?