7 mobile apps that every SMM should download
Endrit Kryeziu
May 14, 2020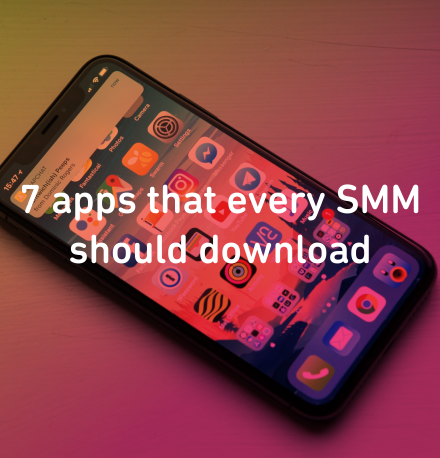 Social networks are a powerful tool for developing your online business, driving traffic to your website, creating "fans" or followers of your brand.
But in some situations, when you are out of the office and you are the person responsible for designing, creating, posting and promoting all the content of your business and all that is available is your phone, this makes this job difficult. This situation isn't easy at all and requires knowledge in various fields in order to make a better management of the entire online presence (even enough batteries :P).
But the good news is that there are various apps that make the job much easier for any social media manager. Here are 7 of them:
Managing a Facebook page or multiple pages from a mobile device is a complex task. Thankfully there is the Facebook Pages Manager App, which allows you to manage up to 50 separate Facebook business pages from a smartphone or tablet.
Keep your audience informed no matter where you are.
Canva is an application for editing photos and creating graphics.
Social networks move fast, which means you can't always have a graphic design at your disposal. Canva, a design tool with online and mobile versions, which fills this gap.
Even users with very little experience in graphic design can use the templates offered by Canva to create anything from infographics to content logos in an easy-to-use way.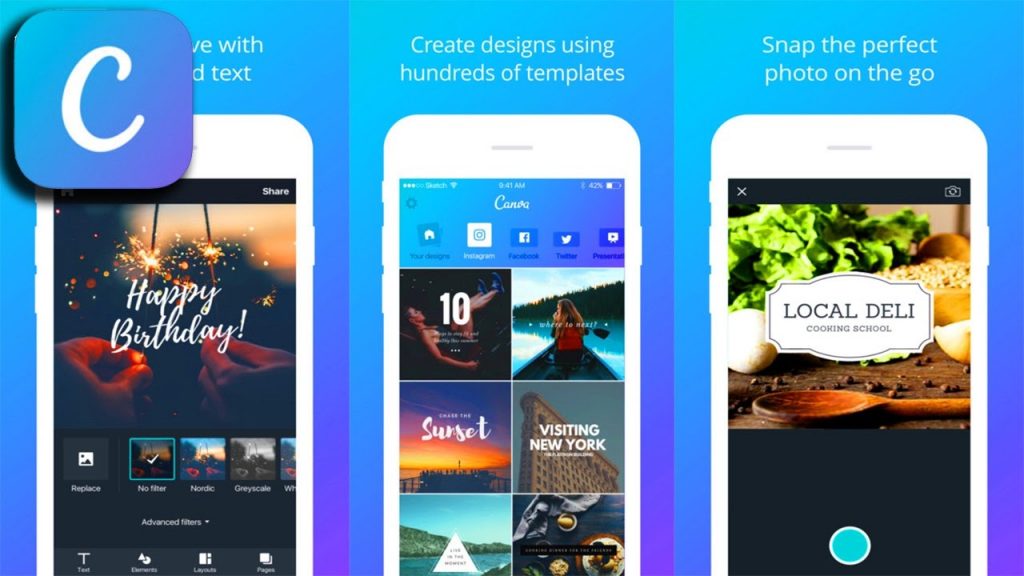 Facebook Studio Creator is a valuable tool for controlling your Facebook pages. This app allows you to track, plan posts in advance, and manage content performance, even across different pages if you manage a lot.
The home box view allows you to manage comments and messages directly from within Creator Studio.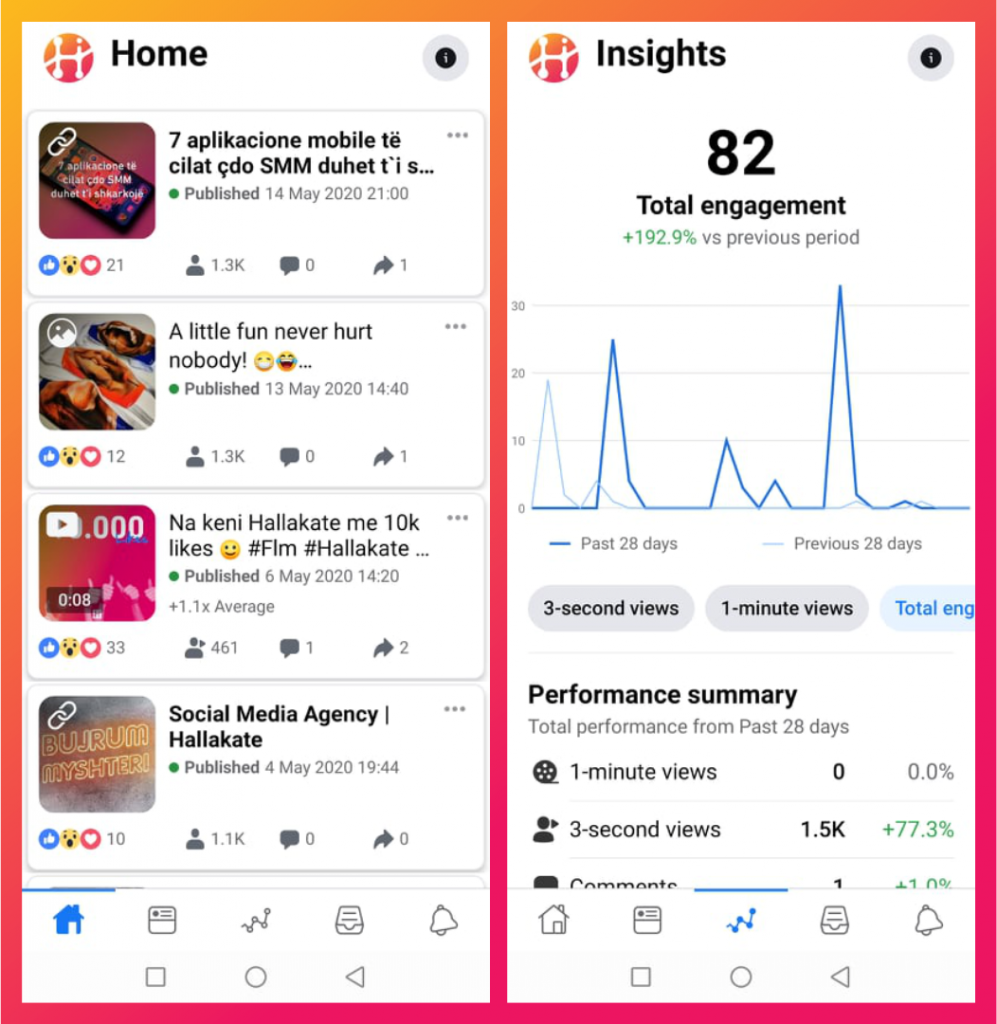 While business owners and digital marketing managers spend less time on desktop computers and more on mobile devices, advertisers have a growing need to manage Facebook campaigns on mobile devices. To meet this demand, the Ads Manager mobile app was introduced, which is now used by more than 800,000 advertisers each month.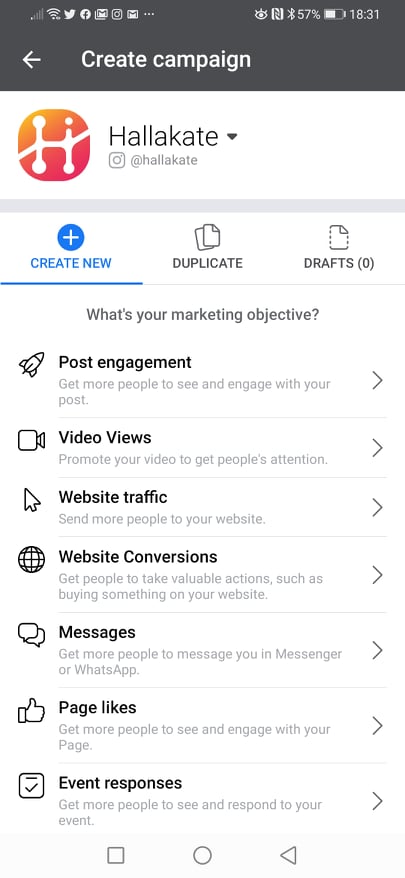 Google Analytics' official mobile app helps you monitor your business in every move. With this application, you can:
1) Check the main metrics in the built reports
2) Compare data intervals and compare certain segments
3) Monitor real-time data
4) Explore to build your relationships with any combination of measurements, dimensions and segments that interest you
5) Save each report to your dashboard so you can easily return to these reports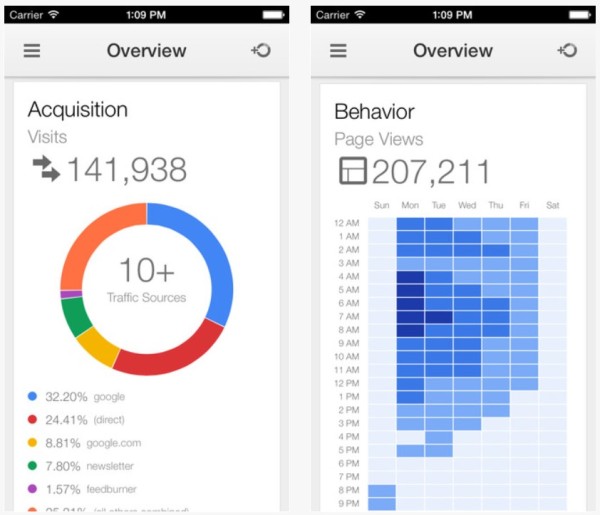 An app that enables you to learn at any time on topics such as Digital Marketing, Social Media, Content Marketing, SEO, Analytics, and more.
Every time you have 5 minutes free, Prime is the app you need to open and learn, and did we mentioned that it's FREE ?!
plus offline also works ?
Suitable for both Android and iOS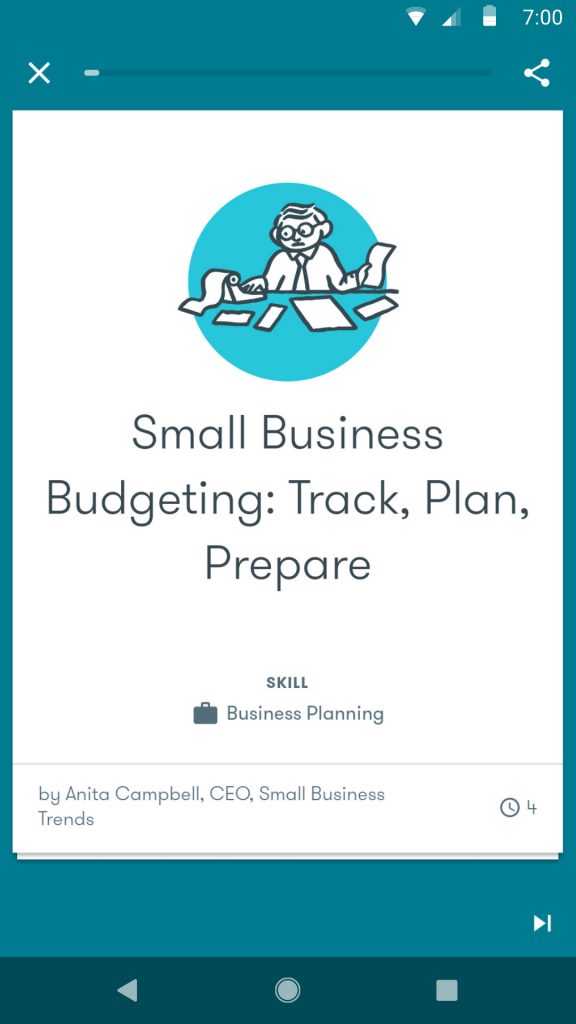 It happens that when advertising your business on social networks you often get stuck looking for new ideas to post.
Feedly gives you very good support in this part.
The application has a very large amount of content that matches your interest. You can follow up to 100 media outlets that write about topics that interest you.
With this app you will not find yourself without publishing ideas on your social media profile.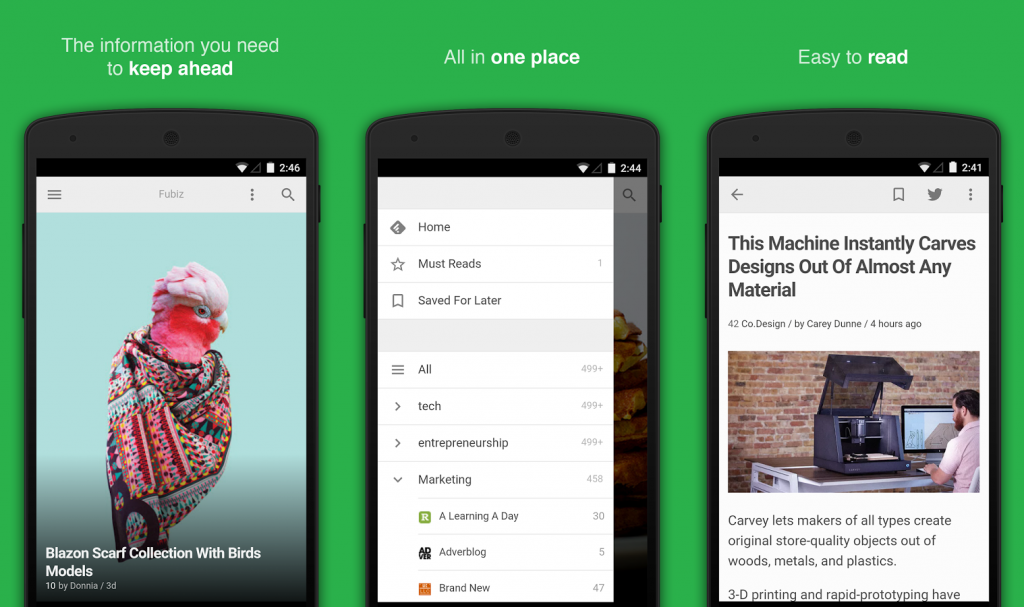 Source: Facebook, Canva, Google, Feedly.