Job opening for the position: Creative Project Manager
Hallakate
November 4, 2020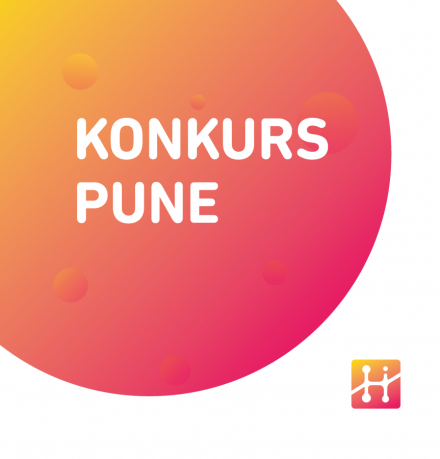 Hallakate is the first pure-play agency in Kosovo that offers specialized services in creating, developing, and managing online presence in social media.
We are growing and we need energetic and curious people to join our team. We are looking for potential candidates for the position of Creative Project Manager.
We are seeking a proven Project Manager to be a part of our exciting new phase of growth in creative excellence. The Project Manager will run the end-to-end creative development process through the agency, beginning with kickoff and through asset completion. The position reports to the CEO.
Being a Creative Project Manager at Hallakate:
Responsibilities:
? Arranging meetings and liaising with clients to understand their requirements.
? Serves as a primary point of contact for marketing managers/requesters and production team
? Manages day to day activities to ensure all projects are delivered on time, accurately, and within the scope
? Collaborates with business partners, creative team members, and production team members to ensure project success
? Daily Task assignment and management for the team
? Monitoring all stages of campaigns/projects and activities to guarantee that they run smoothly and that they meet deadlines.
? Writing status reports throughout the duration of the project to keep clients and peers updated
? Administration of tasks that will help to keep clients well-managed and organized.
Qualifications and Skills:
? Minimum 2+ years' experience in a leadership/manager role or in a similar role.
? Effective decision-making skills.
? An entrepreneurial spirit, a strong work ethic, and a bold approach to problem-solving
? Ability to multi-task and manage various project elements simultaneously in a fast-paced environment, with responsibilities including prioritizing, delegating, and implementing processes
? An understanding and working knowledge of end-to-end creative/campaign development and production processes across various digital media channels and asset types
? Strong presentational, analytical, and  attention to detail skills
? Able to effectively communicate fluently in English, in both written and oral.
? Excellent individual organizational skills and working as part of a team.
? The confidence to give clients trust in your work.
? The optimism to think big, the curiosity to dig deeper, and the passion to do the best
Why consider Hallakate:
✅ We are the leading Social Media Agency in Kosovo
✅ A positive working environment and a workplace that promotes employee safety, growth, and goal attainment
✅ You will get to contribute ideas that shape the way we work and our processes
✅ With clients distributed across industries, you will have the chance to work for different customers & contexts
✅ Every person here is a key player in our success
✅ Our Values: Growth, Creativity, FUN, and Impact
✅ Competitive salary
If you believe you are the right candidate for our team please send your CV and cover letter (no later than 17:00 25th January 2021), to the following e-mail: [email protected]
The application period will be extended until 29th January 2021 
Only shortlisted candidates will be contacted.